Testimonials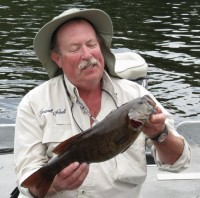 I have been in the "Outdoor Business" for well over 45-years. I've had my share of guiding as well.
But after experiencing two outings with Mike Mladenik, I can truly say he is one of the best, especially when it comes to finding trophy smallmouth bass. A day on the water with Mike is a true angling educational experience!
If you enjoy smallies, this is the guide for you!

(Mike Jackson is a member of the National Freshwater Fishing Hall of Fame, as a Legendary Communicator. He has been the outdoors writer for the Daily Herald, one of the three major, Chicago-Metro, daily newspapers. And for over 40-years, he's hosted the nationally acclaimed outdoor, radio talk show, Mike Jackson Outdoors).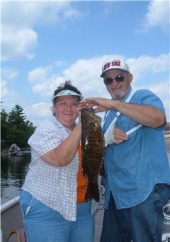 We have had the pleasure of fishing with the author Mike Mladenik twice and enjoyed it so much that we arranged for our son and grandson to fish with Mike…he is an excellent guide…he knows the area very well…his description of some of the characters who have hired him as a guide was hilarious….I recommend this book for those who do enjoy fishing and would highly recommend booking a fishing experience with Mike …you are bound to catch some fish with him enjoy his stories as well.
— Jo and John FIncato of Newark, Ohio
3 Responses to Testimonials